Final Pre-Election Electoral Map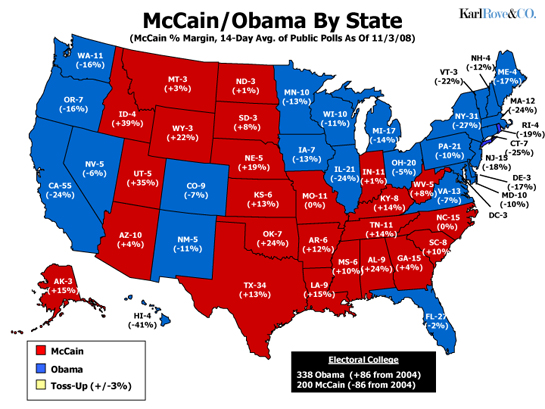 This is the latest pre-election electoral map, and it looks like a certain Obama win, unless the polling is seriously wrong, as Nate Silver says in the video below. Things are going to be picking up tomorrow morning. These are excellent sites to visit for changing Electoral Maps:
Each website regularly updates its map. This is what the maps looked like at 1000 GMT on Monday 3 November.
[youtube=http://www.youtube.com/watch?v=t92UlSe-0CQ]